As a new business, it can be easy to get caught up in the wrong metrics. Sure, customer acquisition is the ultimate goal but there are many other metrics that growing businesses need to be aware of.
Customer churn is one of them.
While it's not the nicest figure to look at, it's an important number that paints the truest picture about your customer retention. While you might dream of keeping 100% of your customers for the long haul that's simply not going to happen.
To get a realistic measure of success for your business you also need to measure the failings. That's where being aware of customer churn is valuable.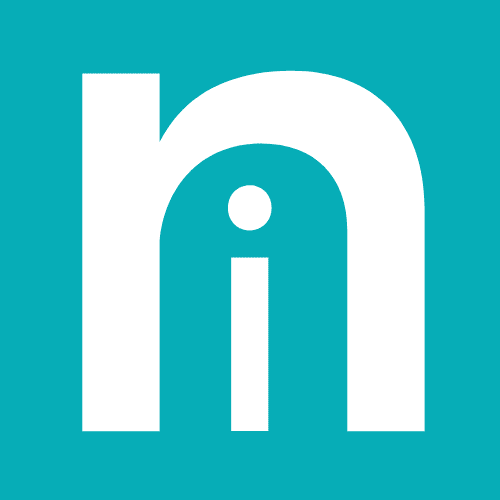 What is customer churn?
Customer churn is the percentage of customers that stopped using your products or services during a defined time period. Churn rate can be seen as the opposite of customer retention. By looking at customer churn in isolation, rather than growth as a whole, businesses can easily identify missed opportunities that could have lead to even greater success.
Why is customer churn important?
You may be wondering why your customer churn rate is important. It's only natural that you can't please everyone and for reasons completely outside of your control, you'll lose some customers along the way.
Well, it's important because it costs more to acquire new customers than it does to retain existing ones. Existing customers also spend more than new ones, meaning even the smallest increase in customer retention can yield a significant boost to company profit.
When you focus solely on growth indicators, whether that's customer acquisition or the total value of sales you're missing opportunities that are right in front of you. And that's exactly what customer churn is, missed opportunities for further sales. Even if you think your rate of growth is good, and it's going in the right direction – just think what it would be if you could get your churn rate down too.
When you keep your customer churn rate under control you will naturally see better overall growth. You don't need to spend as much time and money convincing an existing customer to select your company over others. Just don't give them a reason to go anywhere else.
Ultimately, if your goal is to launch a business and grow your revenue then the churn rate is representative of everything that's standing in your way. Churn rate is a growth decelerator. Give it the attention it deserves.
How to calculate customer churn rate
Being able to calculate the customer churn rate for your business is important if you want to improve it. After all, how else will you measure progress? In order to calculate your customer churn rate, first, decide on a time period and count up how many customers you acquired during this period. Secondly, count up all the customers that were lost (or "churned") and divide this number by the first one.
This will give you a decimal. Multiply that decimal by 100 to get your churn rate expressed as a percentage.
If you're a subscription-based business, like a SaaS, then you can work it out based on the value of the subscriptions gained and lost in the same way.
If that maths gives you a headache, we've built a handy little tool down below.
No matter how you choose to represent your customer churn rate, tracking it is essential to success. Monitoring churn is the first step in understanding how good you are at retaining customers and what actions might result in a higher retention rate.
5 ways to reduce customer churn
As I've said, you can't completely eradicate customer churn – but you should always be looking to keep it as low as possible. Here are a few things you can implement straight away to limit the number of your customers heading for the exit.
1. Give new customers the best start
Preventing customer churn is a task that starts the moment someone becomes a customer. For every type of business, on-boarding is key. If you have a complex product that may be a lengthy email series to educate your new user or a one-to-one training session.
Equally, if you're a service-based business it could just be that little touch of an onboarding gift or welcome email (or better, handwritten note) that makes the new client feel special.
It's natural that people second-guess themselves immediately after making a purchase or committing to a new service provider. Therefore, it's the job of onboarding, however you do it, to reassure your new customer that they made the right call in choosing you over the competition. It's key to make sure they feel like they're getting optimal value from your product or service.
2. Analyse churn as it happens
No matter how hard you try, churn is going to happen, this is a damage limitation exercise. So when it does, use it as an opportunity to learn. Find out what lead the customers to leave, and see if there was anything you could have done differently to prevent it.
How you gather this information will depend on the size of your customer base. If you have a small number of clients, you probably already speak to each one as they decline to renew your services so may have a good idea of the typical reasons for their departure. But if you have a large number of customers, this isn't always practical.
Many SaaS companies use simple exit polls to try and pigeon hole customers as they close their accounts – this provides a good sample size but doesn't always tell the full story. If you think your customer churn rate is a little high, try canvassing outgoing customers at random or follow up with specific groups to look deeper for qualitative data.
When looking into reasons for churn, look for patterns and potential triggers. Does usage fall off after a certain point, whether time or volume, perhaps after a particular interaction? Most CRM systems enable you to draw a straight line between customers and a specific member of your team. Dig into individual support reps or managers and analyse their performance.
You might find some obvious pitfalls in your customer journey that you may want to work on, whether through better nurturing, better systems or enhanced training for your team.
3. Build rapport with your customers
Don't wait for your customers to come to you. Reach out with the right information at the right time to show you truly understand their needs. By building trust with your customers they will start to see you as an important partner, integral to their success – rather than a necessary cost.
Periodically reach out to your customers with helpful information, connect with them on social media and reach out early when things don't go to plan. If there is a problem with your service, address it head-on, outages are one of the biggest reasons people leave SaaS companies for a competitor so make sure you own it and reassure your customers.
Once again, it's all about making your customers feel valued, and sometimes that means showing that you understand what's important to them.
4. Invest in your customer support team
While your sales team is working on getting customers through the door, it's the job of your customer service team to make sure they don't walk out the back. Make sure you invest just as much time and effort into training up your customer service team as you do your sales team.
Make sure your customer support team feel well-equipped to manage any issues that come their way and have a singular focus on customer satisfaction. By arming your support team with the knowledge, systems and processes to really look after the needs of your customers you can drastically reduce churn.
5. Re-engage customers at key moments
Data is your friend here. Identify moments in the customer journey where engagement drops off and insert a touchpoint. If you've noticed that customers are likely to churn after 30 days, reach out after 20 to get their feedback and identify any potential uncertainties. By heading off potential issues you can reduce the risk that they will jump ship.
If your customers hit a significant milestone in using your product or service, ask them for feedback. Reinforce that by hitting that milestone they are committed to being your customer. Sometimes, simply reminding a customer that they've invested in your business is all it takes to stir up loyalty.
If you can figure out those key moments that make or break your relationship with your customers you can be well prepared and ensure they're around for a long time to come.
find out more
Get a free consultation
Friendly Advice – Business Experts – No Obligation – No Commitment
take a look
If you've got data fatigue, or just need an objective viewpoint on your customer lifecycle, get in touch. We're always happy to talk about any aspect of your business and offer some solutions to reduce your customer churn rate.