We've all been there, you visit a website to get some information, make a booking, a purchase, look at a cat pic – whatever – and it's incredibly slow, to the point where you just want to give up. And unless this is the only place to view that very specific cat pic – you will, and go somewhere else (a competitor most likely).
But before you abandon all hope, you might be thinking is it me, is it my connection, am I the problem? Probably not. And even if it is your dodgy mobile connection while trekking through the Andes – I'd argue, it's still not your fault.
You see, when you create a website for human consumption it's your responsibility to consider usability factors like website speed – and Google agrees (more on that below). This means your website needs to be optimised for all types of devices on all types of connections otherwise your visitors will get frustrated, bounce back to the search results page and go somewhere else for their banana bread recipe (mmm… banana bread).
So, now you're starting to get an idea of why website speed is important – so if you don't think your website is performing as well as it could be it might be time to test and see what you can improve.
How to test website speed
How do I test my website speed? How does speed impact my website? How can I make my website faster? These are just a few of the questions we hear from website owners on a weekly basis. If you haven't guessed, it's a hot topic – and with the goalposts moving all the time as what is considered fast changes, it has to be.
Luckily, there are a ton of tools and strategies out there for testing and boosting your website speed. Meaning with a little testing and a little tinkering, you should be able to make a few adjustments to give your website visitors a better experience and keep them coming back.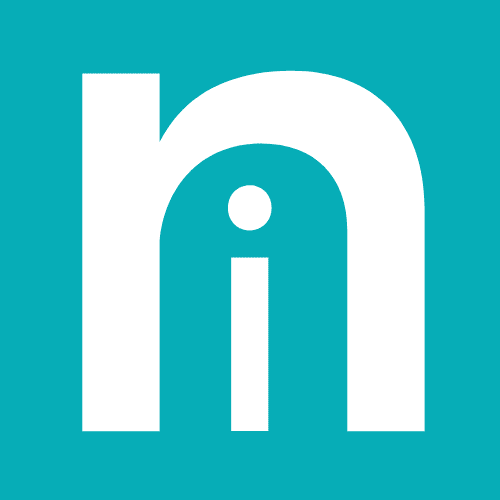 What is website speed?
Website speed is the measure of how quickly your website loads fully for visitors, this includes text, images etc. There are as many criteria for testing website speed as there are tools – but most focus on how long before it's visible, how long does it take to be interactive and how long until it is fully loaded.
Research shows that if your website takes more than 400 milliseconds to load – a blink of an eye – your visitor is likely to be turned off and click back to the search results.
There are numerous tools out there, each catering to different experience levels. If you're a web developer, you (hopefully) don't need me to tell how about the importance of website speed or how to go about testing it – so we're going to focus on the better-known ones, aimed at beginners.
Website speed testing tools
Google PageSpeed Insights
If you've got one eye on SEO, and you should when assessing website speed, it's difficult to look beyond Google's PageSpeed Insights – a website speed testing tool that scores your website from 0-100 for both mobile and desktop, the higher the score the better.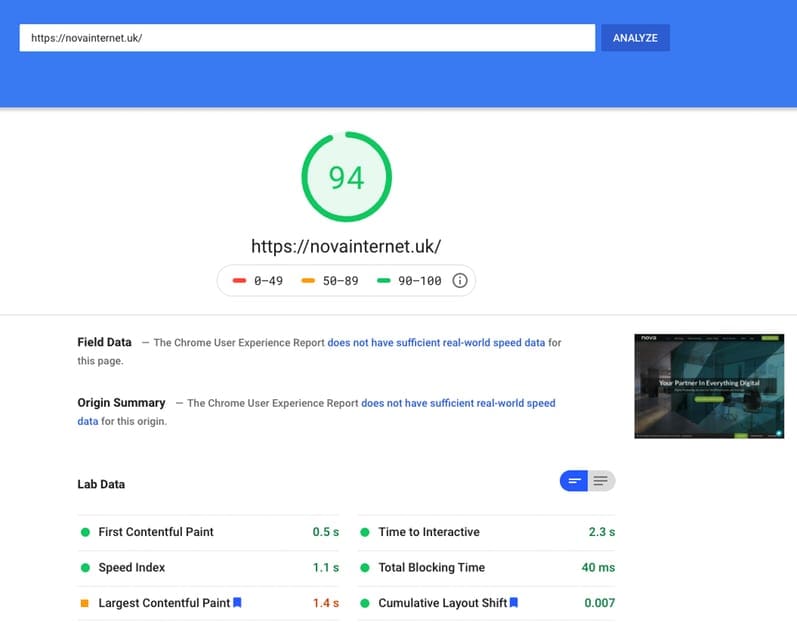 While Google PageSpeed Insights is notoriously difficult to please, making a perfect score as rare as rocking horse sh*t, it's hard to find a more clear indicator of what Google thinks of your website's speed – and thus, how that will factor into your rankings.
When you enter your URL into PageSpeed insights, you get back a ton of helpful information and suggestions on how to improve your website speed score – but most of it will only make sense to experts and developers, not beginners. As a beginner, you might be best using it as a tool to question your web developer on the basis of green = good, red = bad.
GTmetrix
GTmetrix, in contrast, is ideal for beginners. I'd always recommend signing up for a free account – this allows you to change the location (the default being Canada) and browser to better reflect your typical website visitor. It will also save your most recent tests so you can compare them later.
When you enter your URL, GTmetrix will return a grading for your website – much like being back in school A = good, E = bad. But it also breaks down that grade into more specific percentage based scores for Performance and Structure.

But where GTmetrix is great for beginners is that it also provides an easy to understand top-level figures for your web vitals, Largest Contentful Paint, Total Blocking Time and Cumulative Layout Shift. This usually gives a clear indicator of where the problems are and allow you to drill down into the audit to identify the processes and files that are causing the problem.
Google Mobile Website Speed Testing Tool
Google now considers the 'mobile first' experience when analysing certain ranking factors, so it's more important than ever to make sure your website performs well on mobile.
Google's mobile site speed testing tool analyses the speed of your website on mobile devices, notifies you of the load times and offers step-by-step instructions for increasing website speed on mobiles.
This report is less granular than some of the other developer-focused tools and includes tips for optimising your website for sales and conversions too – highlighting why speed and conversions go hand in hand. So very much a beginner tool for website speed testing.
Other Website Speed Testing Tools
As previously mentioned, there are a great many speed testing tools out there – some use their own proprietary audit technology, others utilise third party tools to deliver the same information in a different way.
Pingdom
Like Google PageSpeed Insights, Pingdom rates your website from 0-100. It is perhaps more beginner-friendly than other options but does have tools and features for a deeper analysis and troubleshooting.
Uptrends
When you enter your URL, Uptrends will deliver your site speed for desktop, mobile and multiple browsers. Uptrends will show you your Google PageSpeed score and provide suggestions for how to improve your performance.
Web.dev
When you measure your website, web.dev uses the open-source tool, Lighthouse to audit your website for Performance, Best Practices, SEO and Accessibility. All tests are run using a simulated mobile device, throttled to a fast 3G network & 4x CPU slowdown.
How to improve website speed
Now that you know how to test your website speed for mobile and desktop, you may be wondering how to go about making your website not only pleasing to Google but more efficient and super fast.
This is the process of website speed optimisation, which is designed not only to improve the user experience of your website but also help increase your rankings in Google search results.
If you have an agency or web developer that maintains your website, it's worth seeing what they can do to improve the optimisation of your website. Balancing speed and performance with complicated design elements can be a pain in the A – so some web developers won't make website speed a priority unless it's mentioned in the initial brief. This is where a little knowledge can go a long way as a client as you hold them accountable, but also show some understanding – it cuts both ways.
find out more
Web Design Services
Friendly Advice – Web Design Experts – No Obligation – No Commitment
take a look
If you maintain your own website, it could be time to up-skill and put some time into learning about website speed optimisation techniques.
If you don't have the time or need a little help with this – get in touch – we're always happy to take on a web design project no matter the size or condition. Whether you've an outdated website built on old tech or a self-builder who just needs some pointers, we're always happy to have a chat.